Search Opportunities
Job Search
Reset
Keywords:

Worldwide Specialists in Executive Search
Looking for an exceptional Digital or Technology Leader to drive your business?
Contact us for a seamless and bespoke approach to compliment your needs.
Upload a vacancy
Contact Us
Tailored
assignment models
We offer a variety of contingent and retained models with additional Research Services as required
View our services
Contact Us
Trusted Partner to high growth start-ups, tech driven SME's and Multinational Conglomerates
Our Clients
Contact Us
First-class Executive Search Recruitment Solutions
TechNET CxO offers an unrivalled service in the provision of first-class Executive Search hiring solutions and research services to the UK and across the globe. Established in 2018, we have exceptionally smart and knowledgeable consultants that work with organisations in partnerships to achieve the most effective process possible. Whereas other recruiters will profess to say they cover multiple specialisms with confidence, we can truly offer a boutique recruitment solution within each of the following specialisms:
With fingertip access to highly accomplished candidates, we can offer clients the shining talent to meet all Executive Search requirements. By knowing our candidates inside out, you can count on us to turn over every stone and explore every avenue to provide the absolute best talent for your organisation.
For more information, please email info@technet-cxo.com
GET THE APP
The New TechNET CxO App
Manage your own profile, We value your candidate experience. Here you can view vacancies, Update your interview availability, upload documents, update contact details or remove them.
Receive jobs like these by email
Engineering Manager
United Kingdom - London
Posted: 11/08/2022
Salary: £100K to £120K per Year
ID: 24991_BH
... Read more
---
Engineering Manager
Remote
c. £100,000
Engineering Manager required to join a rapidly scaling business that works on an open-source platform and is empowering over 42 million users worldwide to be in control of where their data is hosted, enjoy their privacy, and take control of their communication thanks to incredibly advanced encryptions.
This position is 100% remote, and the business is backed by a portfolio of seriously dedicated investors.
Some of what you will be doing:
Working to communicate and shape technical strategies for your team

Contributing 10-20% of your time to delivering code in support of your team

Nurturing and developing your engineers' professional journeys

Working with your engineers on the overall effectiveness of delivery

Conducting technical design sessions, retrospectives, and 1:1s

Managing the recruitment and upskilling of your team
A bit about you:
You are a collaborative person who enjoys managing and coaching engineers and sharing your skill and experience.
Ideally, your skills and experience will include:
Management of a high-performing cross-functional team

Collaboration with Product Management and business stakeholders

Strong experience in working with various methodologies including Agile, XP, and Lean

Deep technical knowledge and the confidence to share and educate others

Comfortable working at pace and trade-offs of an early-stage start-up

Strong background working with IOS, Android, and SaaS
Principal Integration Engineer
United Kingdom - Milton Keynes
Posted: 08/08/2022
Salary: £67K to £75K per Year
ID: 25494_BH
-... Read more
---
Principal Integration Engineer
Milton Keynes | Hybrid
Up to £67,000
Principal Integration Engineer required to join one of Europe's largest online retailers, we are looking for someone to lead an enterprise integration team, providing strategic and tactical direction to the team while liaising with other key stakeholders throughout the business. The business is currently undergoing a major transformation program as they transition to a single data repository throughout the entire business. This is an incredible opportunity to join a market-leading business and have a real impact on this flag-ship transformation program.
As a Principal Integration Engineer, you will be recognised as a Subject Matter Expert for integration and will drive the success of the team around you by mentoring and coaching. Maintaining a positive working environment including highly engaged, high-performing engineers with a tech-agnostic approach for cloud integration.
Some of what you will be doing:
Lead the design and specifications for core integration patterns
Articulate key design principles for integration
Support Enterprise Architects with standards, and roadmap, including SOA principles and governance
Optimize delivered IT solutions & Improve information management with innovative technology capabilities
Integration with Cloud technology
Coaching and mentoring Engineering
Communicating with internal and external stakeholders
Evaluation of Cloud integration tools
Design and define integration systems and processes
Ideally, your skills and experience will include:
Strong Leadership, analytical and technical understanding
Agile delivery methods
Cloud-based Technology such as Google Cloud, Azure, AWS,
Cloud-based integration tools such as Kafka, Hybrit, Transparix, Manhatten, and WebSphere
Presenting to senior team members and board-level executives
Working with Java & Spring framework
A bit about you:
You are a confident Integration Engineer who has exposure working with Architects and managing stakeholders. With great communication at all levels and exceptional attention to detail.
CTO
Morocco - El Khaddr
Posted: 04/07/2022
Salary: £100K to £130K per Year
ID: 25266_BH
... Read more
---
Chief Technology Officer
"luxury/ lifestyle Marketplace - financially backed by a large retailer"
Salary - open depending on experience
Location (remote with some travel or a relocation to Morocco, Casablanca) - the company are considering candidates based anywhere across Europe
This is a new venture to launch a luxury & lifestyle marketplace across Morocco, Africa and the Middle East; with the backing of one of the largest retailers in Morocco, they currently have a team of 30 with ambitious plans to scale.
Reporting to the CEO, you will lead the technology team leading the development and rollout of the new marketplace and technologies across the business.
Development of the platform strategy (SAAS solution) on all digital technical projects

Establishment of the roadmap and monitoring of projects

Ensure the management of platform developments and interfaces with the back office

Carry out monitoring actions on technological innovations and IT security on the platform

Manage the technical team (developers, project managers, architects, infrastructure division, etc.)

Management and/or coordination with technical service providers

Responsibility for technical budgets

Project management skills taking into account cost, time and quality constraints
Job Skills:
Experience (at least 8+ years) in technical web development, product development, mobile development and e-commerce, ideally marketplace

Salesforce experience required

Expertise in digital and in the different languages ​​and development frameworks

Important technological culture, AI technologies is a plus

Significant management experience, ability to build, grow and train the teams

Results-oriented! Demonstrated ability to successfully build and bring products to market

Hands-on experience in product life cycle management and software development (especially Agile methodologies)

Expertise in solution architecture and design thinking required in cross-functional teams

Strength of conviction to recommend technological choices
If this looks like an interesting opportunity, then please do apply & should your application be a good match we shall get in touch!
62
Careers Secured in 2019
"Simon sourced my latest role for me, from a wide available candidate pool. Understood his recruiting clients needs, careful to match them with what I was looking for in a role. Rare, in today's modern, commoditised recruitment market. Diligent and quickly Simon sourced interview opportunities / feedback afterwards, very helpful and with a good sense of humour! I strongly recommend him to other candidates, hunting their next role."
Michael Thornton, Product Manager, Realyse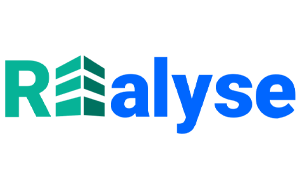 "My experience of working with Emily has been nothing short of excellent. Hiring for and applying for senior positions can be complex with unique and sensitive challenges to overcome. Emily's approach navigates these intricacies efficiently and effectively. As a candidate I never felt short of information. I always felt confident the recruitment process was progressing at pace. I always felt my needs and value was represented truly. I would highly recommend Emily from both sides of the recruitment. Be it personal career direction or sourcing quality talent and managing through to a successful hire."
Simon Morton, Engineering Director, Trimble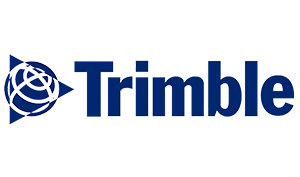 "Simon is one of the most professional recruiters i have ever worked with , he is dynamic , proactive and always giving constructive feedback , he really helped me out through my recruitment process at my current job, also acting as an immediate transparent link between me and the hiring company. I really appreciate his honesty , preparation and work ethic. the best recruitment process i have ever experienced."
Adham Lotfi, Senior Global Account Director, TravelPerk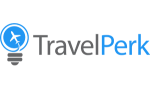 More Testimonials