First-class Executive Search Solutions
TechNET CxO offers an unrivalled service in the provision of first-class hiring solutions and research services to the UK and across the globe. Established in 2018, we have exceptionally smart and knowledgeable consultants that work with organisations in partnerships to achieve the most effective process possible. Whereas other recruiters will profess to say they cover multiple specialisms with confidence, we can truly offer a boutique technology solution within each of the following specialisms:
With fingertip access to highly accomplished candidates, we can offer clients the shining talent to meet all Executive Search requirements. By knowing our candidates inside out, you can count on us to turn over every stone and explore every avenue to provide the absolute best talent for your organisation.
For more information, please email info@technet-cxo.com
GET THE APP
The New TechNET CxO App
Manage your own profile, We value your candidate experience. Here you can view vacancies, Update your interview availability, upload documents, update contact details or remove them.
Receive jobs like these by email
.Net Technical Architect
Bedfordshire
Posted: 14/10/2020
Salary: £75K to £82K per Year
ID: NS-Architect
90 million user business!... Read more
---
Are you a .NET Technical Architect/.NET Domain Architect?
Want to work on systems at major scale supporting over 90 million annual users at peak?
Interested in defining tech standards, best practice & formulating a "think tank" mentality?
Interested in being part of newly formed team that will re-engineer these platforms?
Have a desire to own your area and move systems to Micro-services and .NET Core?
Looking for a step towards being a Solution or Enterprise Architect?
Location: Fully remote until at least Feb 2021
The Company: When it comes to innovation and scale few can compare. Not only the largest company in their sector but at peak times their platforms that keep over 90 million users connected around the world and their online applications are used by over 20 million people a month.
Experience needed:
Background as a .NET Developer
A number of years of Technical architecture experience - aware of governance, scalability, security, application architecture - the whole picture!
Demonstrable experience working on large scale systems, ideally a Back End focus
Proven experience with C# and the .NET/Microsoft stack
Strong experience with as REST, WCF, Web-API or Micro-services, etc
Ideally have exposure Message Broker tools such as RabbitMQ, MSMQ, ZeroMQ or similar
Agile experience, but flexible enough to operate "between the lines"
Desirable experience:
Cloud experience such as AWS or Azure, .NET Core, E-commerce, Online security
About You:
EXPERIENCED- You have battle scars of being a .NET Developer and well-rounded architecture knowledge
WISE - Able to draw on your past experience and "lessons learned" in order to help yourself & others
ADAPTABLE- you naturally provide ideas on how to engineer solutions to complex problems
RESILIENT- set-backs don't phase you & you focus on long term and short term goals - in it for the long run!
What you can expect:
As .NET Architect you'll be joining a newly formed Architecture team responsible for the design, development and delivery of the some of the company's most critical platforms used by all 90 million customers.
You'll have the opportunity to really own your area and implement things how you believe they work
Act as a driving force ensuring the team is more agile and help push towards full TDD and Dev-Ops
Expand a grow a team around you as the company embarks on building its new internal team.
Work toe to toe with 3rd party software vendors ensuring maximum ROI, quality of deliverables, etc
One of your biggest challenges will be to work on rebuilding long standing platforms over the coming years, moving away from monolithic services and building new bespoke solutions via more modular Micro-services within the .NET stack, pushing into .NET Core and further cloud deployment.
You'll be the tip of the speer technically & respected by your peers, working with both on and offshore development teams to bring your vision and roadmap to life!
There's a big remit for this role and very genuine progression into Enterprise or Solution Architect, etc.
Package:
Salary of £75-82k
Annual bonus
7% pension
Life assurance
25 days holiday + the option to buy and sell more
Flexible benefits including share scheme, income protection plus much much more!
Technical Artist
N/A
Posted: 29/09/2020
Salary: Negotiable
ID: TALDN
VR and Haptics Simulation... Read more
---
Technical Artist – London,
We are working with an established start-up with a mission – to make the best of what VR and haptic technology have to offer and develop a platform for surgeons to practice complex operating procedures in a safe and cost-effective manner. Having delivered our first range of products to the market, we are expanding our team to develop our full SaaS platform and are looking for talented and motivated individuals to join us, building 'flight simulators for surgery'.
About The Role We are looking for an experienced and enthusiastic professional to join our team, taking on responsibility for helping to develop the artwork for our HapticVR™ experiences. You will work closely with the rest of the art team, the engineers, the medical, educational and design team to produce realistic, immersive content. You will enjoy the support of your colleagues and our open culture, where what we learn from our failures is as important as our successes.
What You Will Do
? Follow and help develop the artwork style, tools, techniques, and pipeline for the product
? Produce simulation-ready optimised artwork in a realistic style that is suitable for VR runtime
? Work with the team to analyse the visual requirements and provide effective solutions
? Participate in agile development and SCRUM
? Engage in collective responsibility for maintaining a high-quality product
What You Will Get
? A competitive salary
? Opportunity to participate in a fast-paced startup environment
? Opportunity to work with HapticVR™, the next frontier of simulation and virtual reality
? Benefits including a pension and the extensive facilities of our managed offices – free coffee, drinks and snacks, wellness activities and lots of social events!
What We Are Looking For
? Other 3D art projects completed in a similar tech artist role within games, simulation, vr.
? Deep experience of Unity is essential, other game engine experience is a plus.
? Deep knowledge of 2D/3D creation packages (Maya/Max/Zbrush/Photoshop/Substance etc) in order to support the more technical demands of modern art content creation.
? Up-to-date knowledge of the latest tools and techniques in 3D art, shaders, and rendering, including but not limited to PBR, physics simulation, and optimization for real-time game engines.
? Experience in supporting artists when optimizing assets and approaching a wide range of unique real-time technical challenges within 3d packages or Unity.
? Proven track record of both artistic and technical creativity, with a passion for working with teams and solving problems.
? A broad interest and experience within packages such as marvelous, Houdini (inc fluid and cloth dynamics).
? An interest in developing art assets to realistically represent internal organs, bones, muscles and other tissues.
? Experience in evaluating and defining technical art requirements for others to follow.
? Interest in VR, MR, and AR technologies is essential, experience is preferred.
? A strong eye for detail and understanding of colour, light, structure, and form.
Global Head of Partnerships - Ecommerce
Greater London
Posted: 24/09/2020
Salary: £80K to £100K per Year
ID: GHPER
Global Head of Partnerships - Ecommerce - Health & Beauty... Read more
---
Role: Global Head of Partnerships – Ecommerce
Location: London (Initially Remote)
Salary: circa £85,000 + benefits
The Opportunity
My client, a global leader in the health and beauty sector, is currently looking for a Global Head of Partnerships to work closely with their new D2C Platform provider and 3rd parties to drive revenues for their Ecommerce offering. This is an incredibly exciting opportunity to take ownership of a key strategic business area within a large scale, multi-channel retail organisation.
Work with the Global Leadership Team & Platform Partner to define the global ecommerce vision and strategy
Be an advocate and change agent for the organisations new Digital-First approach
Manage key relationships with partners, reviewing regularly and consistently driving results
Become the Digital and Ecommerce SME within the business
Develop digital launch strategies and roadmaps by territory
Work with global team and partners to identify, conceptualize, and implement innovative solutions that expand the reach of customers across current and emerging digital platforms
Assess, design and implement new processes and procedures to increase the efficiency and effectiveness of partnerships
Work with finance to build business plans, P&L's and annual budgets and forecasts for ecommerce by territory
Review current ecommerce department and propose best in class structure to support the new partnership
Build a happy, productive and engaged team working to the highest standards
Skills and Experience
Seasoned Ecommerce Partnerships professional
Business Analysis and Change Management experience
Experienced in managing 3rd party suppliers and agencies
Knowledge and experience of the luxury health and beauty category preferable
Knowledge and experience of expanding into international markets
Excellent project management, account management and organisational skills
Experienced in managing a broad-skilled team (technical as well as managerial and commercial)
Strong commercial awareness
Dynamic, ambitious and results driven
62
Careers Secured in 2019
"Simon sourced my latest role for me, from a wide available candidate pool. Understood his recruiting clients needs, careful to match them with what I was looking for in a role. Rare, in today's modern, commoditised recruitment market. Diligent and quickly Simon sourced interview opportunities / feedback afterwards, very helpful and with a good sense of humour! I strongly recommend him to other candidates, hunting their next role."
Michael Thornton, Product Manager, Realyse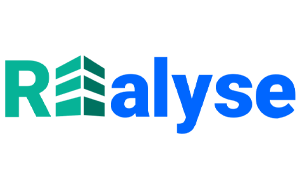 "My experience of working with Emily has been nothing short of excellent. Hiring for and applying for senior positions can be complex with unique and sensitive challenges to overcome. Emily's approach navigates these intricacies efficiently and effectively. As a candidate I never felt short of information. I always felt confident the recruitment process was progressing at pace. I always felt my needs and value was represented truly. I would highly recommend Emily from both sides of the recruitment. Be it personal career direction or sourcing quality talent and managing through to a successful hire."
Simon Morton, Engineering Director, Trimble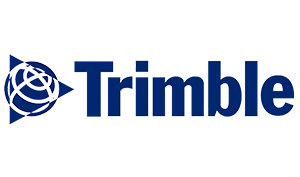 "Simon is one of the most professional recruiters i have ever worked with , he is dynamic , proactive and always giving constructive feedback , he really helped me out through my recruitment process at my current job, also acting as an immediate transparent link between me and the hiring company. I really appreciate his honesty , preparation and work ethic. the best recruitment process i have ever experienced."
Adham Lotfi, Senior Global Account Director, TravelPerk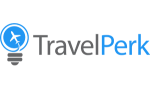 More Testimonials