Search Opportunities
Job Search
Reset
Keywords:

Worldwide Specialists in Executive Search
Looking for an exceptional Digital or Technology Leader to drive your business?
Contact us for a seamless and bespoke approach to compliment your needs.
Upload a vacancy
Contact Us
Tailored
assignment models
We offer a variety of contingent and retained models with additional Research Services as required
View our services
Contact Us
Trusted Partner to high growth start-ups, tech driven SME's and Multinational Conglomerates
Our Clients
Contact Us
First-class Executive Search Recruitment Solutions
TechNET CxO offers an unrivalled service in the provision of first-class Executive Search hiring solutions and research services to the UK and across the globe. Established in 2018, we have exceptionally smart and knowledgeable consultants that work with organisations in partnerships to achieve the most effective process possible. Whereas other recruiters will profess to say they cover multiple specialisms with confidence, we can truly offer a boutique recruitment solution within each of the following specialisms:
With fingertip access to highly accomplished candidates, we can offer clients the shining talent to meet all Executive Search requirements. By knowing our candidates inside out, you can count on us to turn over every stone and explore every avenue to provide the absolute best talent for your organisation.
For more information, please email info@technet-cxo.com
GET THE APP
The New TechNET CxO App
Manage your own profile, We value your candidate experience. Here you can view vacancies, Update your interview availability, upload documents, update contact details or remove them.
Receive jobs like these by email
Sales Manager
United Kingdom - London
Posted: 27/07/2021
Salary: £60K to £70K per Year
ID: 23168_BH
... Read more
---
Role: Sales Manager
Location: Richmond Upon Thames
Salary: £60,000 + £20,000 (uncapped)
I am currently partnered with an extremely ambitious, rapidly expanding organisation that has recently been included in the Financial Times 2021 top 1000 Fastest Growing Companies in Europe. This company have a multi software solution that is embedded in the ever growing, ever expanding world of E-commerce, this company are growing from strength to strength, so is looking to onboard multiple intelligent, hungry and success driven sales individuals that are looking to springboard their career and progress.
The ideal candidate will have Sales Manager experience and a great interest and experience in the E-commerce sector. For the right person this is an incredible opportunity to drive your career in a young, dynamic forward-thinking and disruptive organisation.
Job Responsibilities
Responsible for actively engaging with global brands and retailers and selling business across multiple geographies
Successfully negotiate and close deals at Director and C-level within the retail sector
Working collaboratively with the sales team to chase provided leads while also creating own target list and pipeline of future new business.
Utilise your existing network of senior level contacts
Lead from the front and proudly represent the business as a proud ambassador.
Be flexible and regularly travel, primarily in the UK and Europe
Skills and Qualifications
To be engaging in face-to-face meetings, comfortable and confident on the phone as well as showing the ability to demonstrate excellent written communication to provide consultative strategy.
To believe in the product and can authentically sell the organisations story.
To hit the ground running and always striving to discover new ways to approach your day-to-day and use data to build scalable, effective campaigns.
Demonstrable track record of negotiating and closing deals and meeting or exceeding sales quota. This can be in a software products and solutions or SaaS company, preferably with consumer brands and retail stores, or in another capacity within the retail industry.
You are a skilled salesperson with a strong network of senior level contacts within the retail sector
Have the ability to pitch face to face with conviction.
An appetite for learning, with the ability to receive and implement feedback
To be tenacious in hitting and exceeding set targets.
Head of Acquisition Marketing
United Kingdom - London
Posted: 22/07/2021
Salary: £100K per Year
ID: 22746_BH
... Read more
---
Head of Acquisition Marketing
London
Salary DOE
Global FinTech Business with rapid growth are seeking an aggressive Head of Acquisition Marketing to develop digital marketing capability driving sales and revenue growth. You will be energetic and highly ambitious with a huge drive to make a big impact. You will be experienced across all areas of digital marketing and looking to step up and really make your mark!
Some of what you will be doing:
Developing B2B sales and marketing operating model, maximising the flow of leads

Delivering an aggressive calendar of campaigns across acquisition, activation and engagement

Working with the Product Manager to define requirements for Martech and Salesforce platforms

Leading a small team with a high performance culture

Developing customer activation campaigns, improving conversion and revenue
A bit about you:
You have strong B2B experience across all aspects of digital marketing

You are confident working within the the SME market

You have experience delivering a marketing roadmap

You hold an impressive track record of creating successful CRM marketing campaigns

You are experienced in managing agency relationships

You have extensive experience of optimising marketing automation systems

Commercially focused and an articulate communicator

You are data driven and comfortable with reporting on your campaigns and their impact across the business.

You are educated to degree level (ideally within a relevant subject)
Python Backend Developer
United Kingdom - London
Posted: 21/07/2021
Salary: £70K to £85K per Year
ID: 23099_BH
... Read more
---
Python Backend Developer
70 – 85K
London (Remote) + 2x travel to office a week.
Are you a Python engineer looking for your next dream opportunity? Look no further because my client is a multi-million funded start-up who are committed to innovation and dedicated on reimagining the pet insurance market. They are passionate about using technology to make the world a better place.
Core responsibilities:
Define architecture and technology stack alongside the CTO.

Define end-to-end experience for customers and internal facing products.

Build APIs to support frontend consumers.
Your skills, experience, and interests:
5+ years python development experience.

Experience building REST API's.

Passion for greenfield projects.

Cloud knowledge – AWS, GCP or similar cloud provider.
62
Careers Secured in 2019
"Simon sourced my latest role for me, from a wide available candidate pool. Understood his recruiting clients needs, careful to match them with what I was looking for in a role. Rare, in today's modern, commoditised recruitment market. Diligent and quickly Simon sourced interview opportunities / feedback afterwards, very helpful and with a good sense of humour! I strongly recommend him to other candidates, hunting their next role."
Michael Thornton, Product Manager, Realyse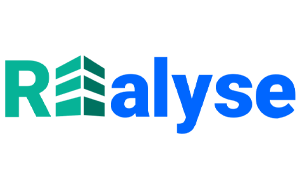 "My experience of working with Emily has been nothing short of excellent. Hiring for and applying for senior positions can be complex with unique and sensitive challenges to overcome. Emily's approach navigates these intricacies efficiently and effectively. As a candidate I never felt short of information. I always felt confident the recruitment process was progressing at pace. I always felt my needs and value was represented truly. I would highly recommend Emily from both sides of the recruitment. Be it personal career direction or sourcing quality talent and managing through to a successful hire."
Simon Morton, Engineering Director, Trimble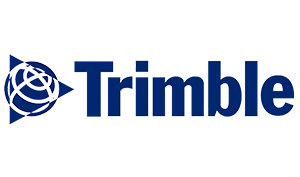 "Simon is one of the most professional recruiters i have ever worked with , he is dynamic , proactive and always giving constructive feedback , he really helped me out through my recruitment process at my current job, also acting as an immediate transparent link between me and the hiring company. I really appreciate his honesty , preparation and work ethic. the best recruitment process i have ever experienced."
Adham Lotfi, Senior Global Account Director, TravelPerk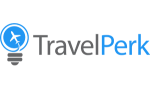 More Testimonials