Search Opportunities
Job Search
Reset
Keywords:

Worldwide Specialists in Executive Search
Looking for an exceptional Digital or Technology Leader to drive your business?
Contact us for a seamless and bespoke approach to compliment your needs.
Upload a vacancy
Contact Us
Tailored
assignment models
We offer a variety of contingent and retained models with additional Research Services as required
View our services
Contact Us
Trusted Partner to high growth start-ups, tech driven SME's and Multinational Conglomerates
Our Clients
Contact Us
First-class Executive Search Recruitment Solutions
TechNET CxO offers an unrivalled service in the provision of first-class Executive Search hiring solutions and research services to the UK and across the globe. Established in 2018, we have exceptionally smart and knowledgeable consultants that work with organisations in partnerships to achieve the most effective process possible. Whereas other recruiters will profess to say they cover multiple specialisms with confidence, we can truly offer a boutique recruitment solution within each of the following specialisms:
With fingertip access to highly accomplished candidates, we can offer clients the shining talent to meet all Executive Search requirements. By knowing our candidates inside out, you can count on us to turn over every stone and explore every avenue to provide the absolute best talent for your organisation.
For more information, please email info@technet-cxo.com
GET THE APP
The New TechNET CxO App
Manage your own profile, We value your candidate experience. Here you can view vacancies, Update your interview availability, upload documents, update contact details or remove them.
Receive jobs like these by email
Head of Tokens (Blockchain, Fully Remote)
United Kingdom - London
Posted: 02/06/2021
Salary: £110K to £120K per Year
ID: 22874_BH
... Read more
---
Head of Tokens
Remote
Description
We're on a mission to make it easy, safe and fun to grow money through the power of decentralised technology. We believe that blockchains will be transformative for our society, and we're dedicated to introducing the magic of DeFi to the world. Every member of our team shares this passion, and each of us is proud to hold a place at the forefront of the crypto movement.
Requirements
We're recruiting for someone to fill a brand new role as Head of Tokens. We're looking for a passionate crypto native to own and drive the creation, launch and growth of tokens. This includes evolving our core token, TKN, and designing new tokens that enhance our product offering, such as NFTs.
Requirements
As Head of Tokens, you will develop a clear strategy for TKN and any other new tokens. This includes integrating tokens into our product offerings, evolution of our token model and growing TKN's liquidity. You will embed community and internal engagement with development and growth of TKN, ensuring that the voice of TKN is always at the table, and lead initiatives to enable our customers to become part of the TKN community.
Role Responsibilities will include:
Designing TKN tokenomics and integration into the user experience

Defining and executing growth and development strategies for TKN and other new tokens

Involving the community to help engage and grow TKN

Ensuring the voice of TKN is represented across the business
Core Attributes that we're looking for:
Passionate about tokens

Community minded, user focussed

Collaborative

Product and growth mindset

Willing to give and receive feedback
Our ideal Candidate will have:
Deep knowledge of Ethereum, DeFi, NFTs and other emerging token based trends. You read whitepapers for breakfast!

The ability to work with stakeholders across the business and community

Entrepreneurial mindset, ideally with experience in creating and launching interesting projects.

Business Development experience

Experience in building a community

Previous experience in token development would be great!
Head of Engineering
United Kingdom - London
Posted: 02/06/2021
Salary: £160K to £175K per Year
ID: 22912_BH
... Read more
---
Role: Head of Engineering
Location: London
Package: £150,000 - £250,000
My client, a rapid-growth scale up in the Financial Services space, is currently looking for a Head of Engineering to work closely with the business to transform the incredibly exciting company vision into technical strategies and roadmaps.
Managing a global Engineering function of over 200 heads, this person will bring inspirational leadership and innovative thinking to a high-performing team, driving and implementing an exceptional organisational structure that maximises outputs and utilises cutting-edge technologies, working towards some extraordinary milestones in the businesses growth plans.
Skills and Experience
Financial Technology expertise
Exceptional global leadership acumen with a history of working in Asia
Delivery of large-scale Java-based software systems
Strong Research and Development (R&D) background
High-availability Architecture design and delivery
SaaS, PaaS and IaaS experience
Customer Success Associate
United Kingdom - Farringdon
Posted: 01/06/2021
Salary: £35K per Year
ID: 22894_BH
... Read more
---
Role: Account Associate
Location: Farringdon
Salary: £35,000 plus £15,000 bonus

I'm currently partnering with a rapidly growing ambitious software business that is a market leader in financial data and they take a huge amount of pride on their consultative approach to helping VC and PE companies.
My client is looking for a highly motivated, B2B sales experienced professionals with a passion for technology and an interest in the private equity and venture capital industry. This candidate will be entrepreneurial, proactive and consistently thriving to build their knowledge to become market experts and progress with committed a fast-growing organisation that offers a clear career path from day one.

Job Responsibilities:

• You will partner with your Account Managers to build pipeline and strategically expand client accounts.
• Make calls to client non-users to generate interest
• Make outbound calls to client non-users who have expressed interest in learning more about the service that the business provides
• To be strategic and entrepreneurial in supplying growth opportunities in existing accounts by identifying key decision makers and organising demonstrations for your Account Managers
• Be tenacious in hitting and exceeding your KPI's and documenting everything on the CRM
• Utilise the training provided and be proactively expand your knowledge of the business and industry.
• Drive revenue growth.

Skills and Experience:

• Experience of outbound sales, preferably working in SaaS or B2B sales
• A client first attitude and desire to engage prospective new users for account expansion
• Has a keen eye for new business opportunities, through research and consultative selling.
• Solely focused and adaptable during rapid growth
• Strong written and verbal skills. Comfortable making cold contact over phone and email
• A collaborative team player
• Excellent time management and organisational skills

62
Careers Secured in 2019
"Simon sourced my latest role for me, from a wide available candidate pool. Understood his recruiting clients needs, careful to match them with what I was looking for in a role. Rare, in today's modern, commoditised recruitment market. Diligent and quickly Simon sourced interview opportunities / feedback afterwards, very helpful and with a good sense of humour! I strongly recommend him to other candidates, hunting their next role."
Michael Thornton, Product Manager, Realyse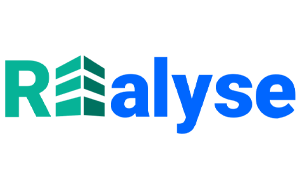 "My experience of working with Emily has been nothing short of excellent. Hiring for and applying for senior positions can be complex with unique and sensitive challenges to overcome. Emily's approach navigates these intricacies efficiently and effectively. As a candidate I never felt short of information. I always felt confident the recruitment process was progressing at pace. I always felt my needs and value was represented truly. I would highly recommend Emily from both sides of the recruitment. Be it personal career direction or sourcing quality talent and managing through to a successful hire."
Simon Morton, Engineering Director, Trimble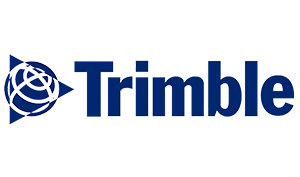 "Simon is one of the most professional recruiters i have ever worked with , he is dynamic , proactive and always giving constructive feedback , he really helped me out through my recruitment process at my current job, also acting as an immediate transparent link between me and the hiring company. I really appreciate his honesty , preparation and work ethic. the best recruitment process i have ever experienced."
Adham Lotfi, Senior Global Account Director, TravelPerk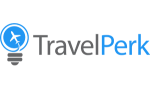 More Testimonials