First-class Executive Search Solutions
TechNET CxO offers an unrivalled service in the provision of first-class hiring solutions and research services to the UK and across the globe. Established in 2018, we have exceptionally smart and knowledgeable consultants that work with organisations in partnerships to achieve the most effective process possible. Whereas other recruiters will profess to say they cover multiple specialisms with confidence, we can truly offer a boutique technology solution within each of the following specialisms:
With fingertip access to highly accomplished candidates, we can offer clients the shining talent to meet all Executive Search requirements. By knowing our candidates inside out, you can count on us to turn over every stone and explore every avenue to provide the absolute best talent for your organisation.
For more information, please email info@technet-cxo.com
GET THE APP
The New TechNET CxO App
Manage your own profile, We value your candidate experience. Here you can view vacancies, Update your interview availability, upload documents, update contact details or remove them.
Receive jobs like these by email
.Net Technical Architect
Bedfordshire
Posted: 15/01/2021
Salary: £85K to £114K per Year
ID: NS-.NetArchitect
100 million user platforms!... Read more
---
Are you a credible Technical Architect who's highly experienced within .NET?
Interested in high transactional systems with very unique challenges?
How does 100 million users, 4k searches a second and 1 million daily sales sound?
Interested in defining tech standards, best practice & future platform architect?
Have a desire to own your area and move systems to Micro-services, AWS and more?
Looking for a step towards being a Solution or Enterprise Architect?
Location: Fully remote until at least March 2021, 2 days in the office per week thereafter. Bedfordshire
Salary : £85-95k + 20% bonus (now re-aligned for 2021 performance),
Package: 7% pension, Life assurance, Share option scheme, 25 days holiday + the option to buy and sell more + a flexible benefits scehme offering things such as; income protection, dental, medical, childcare and much more!
The Company:
When it comes to innovation and scale few can compare. Not only the largest company in their sector but at peak times their platforms that keep over 100 million users connected around the world and their online applications are used by over 20 million people a month.
Experience needed:
Background as a .NET Developer
A number of years of Technical architecture experience - aware of governance, scalability, security, application architecture - the whole picture!
Demonstrable experience working on large scale systems, ideally E-commerce
Back-end tech & principles - REST, SOA, Event-driven Architecture, Message Queuing, Microservices, etc
Agile experience, but flexible enough to operate "between the lines" when needed
Desirable experience:
Cloud experience such as AWS or Azure
.NET Core
E-commerce sector knowledge
Online security
Message Broker tools such as RabbitMQ, MSMQ, ZeroMQ or similar
About You:
EXPERIENCED - You have battle scars of being a .NET Developer and well-rounded architecture knowledge
WISE - Able to draw on your past experience and "lessons learned" in order to help yourself & others
ADAPTABLE - you naturally provide ideas on how to engineer solutions to complex problems
RESILIENT - set-backs don't phase you & you focus on long term and short term goals - in it for the long run!
What you can expect:
As Technical Architect you'll be joining a newly formed Architecture team responsible for the design, development and delivery of the some of the company's most critical platforms used by all 100million customers.
You'll have the opportunity to really own your area and implement things how you believe they work
One of your biggest challenges will be to work on rebuilding long-standing platforms over the coming years, moving away from monolithic services and building new bespoke solutions via more modular Micro-services within the .NET stack, pushing into .NET Core and further cloud deployment.
One other key aspect will be looking into ho your architecture can be scaled to meet demand, such as £1 million sales a day at peak, 4k searches on the site per second, and over 250 price changes per second.
Act as a driving force ensuring the team is more agile and help push towards full TDD and Dev-Ops
Expand a grow a team around you as the company embarks on building its new internal team.
Work toe to toe with 3rd party software vendors ensuring maximum ROI, quality of deliverables, etc
You'll be the tip of the speer technically & respected by your peers, working with both on and offshore development teams to bring your vision and roadmap to life!
There's a big remit for this role and very genuine progression into Enterprise or Solution Architect, etc.
Business Process Analyst
N/A
Posted: 04/01/2021
Salary: €1.00 to €100K per Hour
ID: hodbusinesspro
Ecommerce - Contract - Venlo, NL... Read more
---
Business Process Analyst
Venlo, Netherlands
6 – 12 Month Contract
Business Process Analyst required to join an Ecommerce business based in Venlo, NL. You will provide analysis and insight to improve and enhance the dropship strategy.
Some of what you will be doing:
Analysing and investigating ongoing or one-time operational issues.
Identify and analyse roadblocks to the delivery of marketplace objectives.
Review dropship operations, product onboarding etc to drive continuous improvement.
Optimise business processes to drive marketplace growth.
Perform root cause analysis and propose short, long and medium term solutions
Evaluate current practices and develop business requirement documents which are future proof.
Ideally, your skills and experience will include:
4+ years of experience as a Business Process Analyst
Ecommerce experience with strong customer focus and customer awareness
Highly analytical with an ability to work in a high pressure and fast paced environment
Excellent communication skills with strong written and spoken English
Exceptional stakeholder management ability
Capable of producing clear and concise documents
Head of Engineering - A.I, Data, Machine Learning
N/A
Posted: 14/12/2020
Salary: €90K to €120K per Year
ID: NS-HeadOf
Pioneering Healthcare Start-up... Read more
---
Head of Engineering – Healthcare Start-up - (Artificial Intelligence, AI, Machine Learning, Data)
Are you a Head/Director of Engineering?
Have strong AI, Machine Learning & Data technical knowledge?
Have what it takes to grow and drive an engineering team to success?
Excited about healthcare technology and solving real-world problems?
Know how to ramp up a start-up's technical capability?
Location: Fully remote (ideally Barcelona or London)
The company and its goal:
A pioneering healthcare start-up with a mission to provide a digital behaviour platform at scale for a 40 million (and growing) global user base. Mental health and chronic illness are preventable, and this is one step to achieving that goal!
How? By combing state of the art AI, Big Data and Machine Learning technology to create a world-leading platform that ultimately saves lives.
This strongly funded start-up has genuine values, a clear direction and a senior management team with past experience working for the likes of Facebook and Amazon.
Your Mission:
As the Head of Engineering, your mission is to evaluate, grow and increase the technical capability of the business as it embarks on the largest national digital programme of it's type to date.
You'll take charge of growing a technical team of cross-functional engineers and help transition from an offshore to in-house team set-up
Help to define the methodology and process within the engineering function that leads to unparalleled collaboration (with design research, product, data and support teams), better use of technology, awareness and efficiency
Advise the business and Chief Product Officer on Data/Technology architecture & direction
Guide the business on its technology investment and future TOM, helping to develop a strategy that meets the company's future vision
Work with a team of incredibly smart people working on delivering a next-generation AI platform, with the autonomy to implement key changes as you see fit, and collaborate with partners where required
Experience Needed:
Past experience leading and managing technical teams
Hands on experience and in-depth knowledge across AI, Machine Learning, Data and perhaps Micro-services
You're a visionary – you have an outward look on things and know what it takes to drive a team to success
Customer-focused and understand the importance of product, research and design, not just tech. You understand the importance of delivering the right solution, not just "your" solution
You Rare comfortable managing the day-to-day technical deep dive as well as the strategy and business side of your role
Package: £100 – 130k + benefits/long term package
62
Careers Secured in 2019
"Simon sourced my latest role for me, from a wide available candidate pool. Understood his recruiting clients needs, careful to match them with what I was looking for in a role. Rare, in today's modern, commoditised recruitment market. Diligent and quickly Simon sourced interview opportunities / feedback afterwards, very helpful and with a good sense of humour! I strongly recommend him to other candidates, hunting their next role."
Michael Thornton, Product Manager, Realyse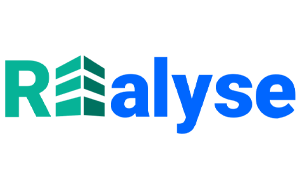 "My experience of working with Emily has been nothing short of excellent. Hiring for and applying for senior positions can be complex with unique and sensitive challenges to overcome. Emily's approach navigates these intricacies efficiently and effectively. As a candidate I never felt short of information. I always felt confident the recruitment process was progressing at pace. I always felt my needs and value was represented truly. I would highly recommend Emily from both sides of the recruitment. Be it personal career direction or sourcing quality talent and managing through to a successful hire."
Simon Morton, Engineering Director, Trimble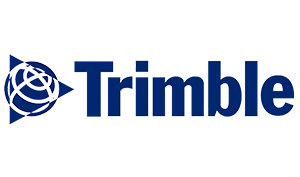 "Simon is one of the most professional recruiters i have ever worked with , he is dynamic , proactive and always giving constructive feedback , he really helped me out through my recruitment process at my current job, also acting as an immediate transparent link between me and the hiring company. I really appreciate his honesty , preparation and work ethic. the best recruitment process i have ever experienced."
Adham Lotfi, Senior Global Account Director, TravelPerk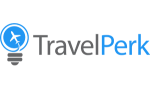 More Testimonials