First-class Executive Search Recruitment Solutions
TechNET CxO offers an unrivalled service in the provision of first-class Executive Search hiring solutions and research services to the UK and across the globe. Established in 2018, we have exceptionally smart and knowledgeable consultants that work with organisations in partnerships to achieve the most effective process possible. Whereas other recruiters will profess to say they cover multiple specialisms with confidence, we can truly offer a boutique recruitment solution within each of the following specialisms:
Worldwide Specialists in Executive Search
Looking for an exceptional Digital or Technology Leader to drive your business? Contact us for a seamless and bespoke approach to compliment your needs.
Upload Vacancy
Tailored assignment models
We offer a variety of contingent and retained models with additional Research Services as required.
Our Services
Trusted Partner
Trusted Partner to high growth start-ups, tech driven SME's and Multinational Conglomerates.
Our Clients
With fingertip access to highly accomplished candidates, we can offer clients the shining talent to meet all Executive Search requirements. By knowing our candidates inside out, you can count on us to turn over every stone and explore every avenue to provide the absolute best talent for your organisation.
Get in touch
Latest Jobs
Receive jobs like these by email
Lead Security Consultant
United Kingdom - Ilford
Posted: 30/10/2023
Salary: £100K to £110K per Year
ID: 33330_BH
... Read more
---
Lead Security Consultant 
Manchester or London/ Hybrid/ 1 day in office
£90,000 to £110,000 
Are you passionate about information security and privacy? Do you have a knack for building innovative solutions whilst collaborating with stakeholders? Join our client-growing Information Security Team in the UK, where you'll play a vital role as the Lead Information Security Consultant. 
Our client is a leading European private Bank, with over 130 years of experience. Recognised for cost awareness, low-risk tolerance and fostering long-lasting personal relationships. To deliver cutting-edge security solutions to protect clients and customers. 
The Role:
As a senior member of the team, you will take on a leadership role, acting as the lead Security Consultant on major initiatives. Your focus will be on Technical Delivery, Risk Control, and Legislation, fostering a collaborative approach to achieve KPIs. 
What you will be doing: 
Provide in-depth security advice to senior stakeholders throughout the organisation. 
Foster the growth of less experienced team members in security protocols and the most effective industry approaches. 
Serve as an authority in Cloud security and data privacy for the business' transformation initiatives. 
Act as the intermediary between Information Security and business stakeholders, delivering economical security solutions. 
Take ownership and ensure the efficiency and effectiveness of security posture. 
Deliver expert advice relating to best practices in Information Security and regulatory requirements. 
Lead assessments of risks and controls, including due diligence for external suppliers and evaluations of the privacy impact. 
Conduct evaluations to ensure the proper implementation and operation of systems and controls for managing risks related to information security. 
The Ideal Candidate: 
As a Lead Security Consultant, you should be highly efficient, organised, and adaptable, with strong interpersonal communication and relationship skills. You must be able to demonstrate strong industry knowledge with the ability to mitigate risks. 
 Ideally, your skills and experience will include: 
Extensive experience in information security, including a strong understanding of privacy. 
Knowledge of industry-standard frameworks and the ability to assist program teams in their adoption. 
Strong organisational and problem-solving skills. 
A pragmatic approach that balances risk and control requirements with business objectives. 
Excellent interpersonal and influencing skills to navigate a variety of stakeholders. 
Interim IT Director
United Kingdom - London
Posted: 20/09/2023
Salary: £700.00 to £800.00 per Day
ID: ITLON12
Interim IT Director - London... Read more
---
Role: Interim IT Director
Location: London
Duration: 3-months
Day Rate: ~ £800 per day, inside IR35

The Opportunity

I am excited to work with one of the country's leading private school groups as they embark on a comprehensive technology innovation programme. The schools provide holistic education to almost 2,000 boys and girls aged 4 to 18, and achieve academic results that place them amongst the very best in the country. Set in over 1000 acres of beautiful countryside, students enjoy world-leading teaching, sporting, and performing arts spaces, as well as outstanding pastoral care.

The schools are seeking an Interim IT Director to oversee their IT estate and IT support services during the early phase of the transformation programme. You will be responsible for the management, maintenance, and development of IT and network infrastructure, information and network security, the MIS, academic systems, co-curricular systems, and IT issue resolution. You will lead a team of 20 onsite IT and security support staff as well managing third party MSP relationships.

As Interim IT Director you will be a part of the executive leadership team and will report directly into the Executive Principal.

Responsibilities
Management of IT estate including IT and network infrastructure, MIS, academic systems, co-curricular systems, online platforms, and IT hardware
Management of network, information, and data security systems
Ownership of IT issue resolution process and management
Leadership of the school's internal and third party IT departments
Oversight and project management of all in-motion technology projects
Collaborate with executive leadership to provide strategic insights on technology related decisions
Requirements
Previous experience in an Interim IT Director position, ideally within education
Experience leading onsite and offsite IT and network support teams
Good understanding of IT and data security best practice
Outstanding communication and stakeholder management skills

Thank you for your interest. I look forward to hearing from you.
IT Director
United Kingdom - London
Posted: 07/09/2023
Salary: £100K per Year
ID: 32955_BH
... Read more
---
Role: IT Director
Location: London, Hybrid
Salary: ~ £100,000
A Bafta-winning, AAA game studio is looking to add a hands-on IT Director to its team in London. AS IT Director, you will be an essential member of senior leadership and a liaison with the global tech-services team. You will oversee the IT function and have full ownership of the IT estate including design and implementation of the business' IT strategy. This is a hybrid-working role that requires three days per week onsite in a central London office.
Responsibilities
Design and implement the overall IT strategy in line with key business objectives
Lead, manage, and develop a world class IT function and team
Have ownership over vendor relationships and budget management 
Work with the global team on strategic projects and initiatives
Provide hands-on technical skills where needed
Requirements
Frist-rate ITR background and considerable management experience 
High level technical understanding of operating systems, SANs, firewalls, virtualisation, networking and cloud computing.
Demonstrates good understanding of security best practices 
Has experience designing and developing whole systems, from requirement analysis to BAU
Games industry or creative agency experience
If you do not meet all the requirements, but after reading through the description you feel excited about the position, and believe you'd still be a great fit for the role we'd still love to hear from you!
62

Careers Secured in 2019
What our clients say
"Simon is one of the most professional recruiters i have ever worked with"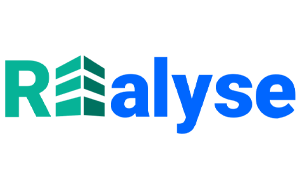 "Diligent and quickly Simon sourced interview opportunities / feedback afterwards, very helpful and with a good sense of humour!"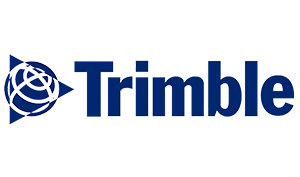 "My experience of working with Emily has been nothing short of excellent"
More Testimonials
Join our team
Ascent International Group is based in Milton Keynes, with a permanent view to growth and expansion. Our team is comprised of competitive, industrious and success driven consultants, who reflect the ambitious ethos of our business. If you match these criteria, then we want to hear from you.
Learn more