First-class Executive Search Solutions
TechNET CxO offers an unrivalled service in the provision of first-class hiring solutions and research services to the UK and across the globe. Established in 2018, we have exceptionally smart and knowledgeable consultants that work with organisations in partnerships to achieve the most effective process possible. Whereas other recruiters will profess to say they cover multiple specialisms with confidence, we can truly offer a boutique technology solution within each of the following specialisms:
With fingertip access to highly accomplished candidates, we can offer clients the shining talent to meet all Executive Search requirements. By knowing our candidates inside out, you can count on us to turn over every stone and explore every avenue to provide the absolute best talent for your organisation.
For more information, please email info@technet-cxo.com
GET THE APP
The New TechNET CxO App
Manage your own profile, We value your candidate experience. Here you can view vacancies, Update your interview availability, upload documents, update contact details or remove them.
Receive jobs like these by email
Chief Technology Officer
N/A
Posted: 08/09/2020
Salary: €120K to €150K per Year
ID: CTO BNL
CTO - eCommerce... Read more
---
Role: Chief Technology Officer – eCommerce
Location: Benelux
Salary: Up to €150,000
The Opportunity
TechNET CXO is currently working with a global market leader on a confidential search to find an exceptional CTO to lead their IT and eCommerce departments to deliver a much-improved digital offering, driving revenue to reach their US$ 2 billion turnover target.
Reporting directly to the CEO, this individual will provide guidance to the board and the heads of departments by evaluating, developing and executing IT strategies that align with the vision of the company.
Key Tasks
Take the eCommerce platform to the next level
Contribute to the growth of the online business
Take responsibility for website design, web application and apps
Evaluate third party software within the development lifecycle
Implementing policies and procedures for IS reliability
Establish cloud solutions if needed
The Person
A motivational and Passionate Leader
Strong stakeholder management skills
A current and in depth understanding of technology surrounding the entire eCommerce landscape
Good understanding of most recent back- and front-end programming languages
Extensive experience in E-commerce
Ability to work in a fast-paced, digitally centric environment
You are energetic, collaborative and results-oriented self-starter
Technically savvy, forward-thinking, innovative and adaptable
Able to work well under pressure
PHP Developer
N/A
Posted: 10/08/2020
Salary: €50K to €60K per Year
ID: SC/PHP
Award Winning Start-up... Read more
---
Do you have trouble waking up in the morning because you hate your current job?
Are you a passionate PHP developer that wants to see recognition for your work?
Fancy being a part of growing, award-winning creative studio?
THE COMPANY: My client takes huge pride in every line of code and every pixel they deliver. Their process is rock solid and enables them to deliver cutting-edge digital products with great satisfaction. Working closely with agencies and brands to create some of the best and biggest digital projects in the world. Working for likes of Heineken, Philips, Adidas and McDonald's, Tesla, Porsche, Bacardi, G-Star, the list goes on!!
There is a constant drive for perfection that has lead to heaps of awards ranging from: Site & Mobile of the Day from FWA and Awwwards, four years in a row nomination for Agency of the Year from Awwwards and being awarded the best digital agency in the Netherlands by the Dutch SpinAwards.
The Tech Stack >
php, nodejs, laravel, aws, unit-testing, integration-testing, git, linux, nginx, apache, elasticsearch, tensorflow, beanstalkd, composer-php, mysql, rest, apiary.io, ssh, git-flow, continuous-deployment
THE ROLE: As a Senior Back-end Developer you will be a key-player in the team making sure challenging projects are fully functional, innovative, and perform well on every level with the ability to scale up and down if necessary. You inspire the team to use state-of-the-art techniques and make sure standards are never dropped.
There's great freedom to choose new cutting-edge technology on every project and projects range from CMS driven platforms to serverside video rendering to AI/Machine Learning.
WHAT YOU NEED TO HAVE:
5 years of proven experience.
The ability to learn quickly.
Good knowledge of PHP and MySQL.
Experience with PHP frameworks (such as Laravel)
Knowledge of setting up scalable high performance PHP applications
Proficiency in the English language
BONUS POINTS IF YOU HAVE:
Experience with AWS services
Experience with Machine Learning and AI (TensorFlow)
Experience with NodeJS applications
The ability to swear in both Dutch & English
WHAT'S IN IT FOR YOU?
Competitive salary up to €55,000k
24 days of paid leave plus an average of 6 public holidays
Work with cutting-edge technologies
Monthly company events
Daily healthy lunch and a moment to catch-up with your new work friends
Phenomenal work environment, comfy ergonomic chairs & on-site massages
Diverse culture, not your average tech environment
Walking distance to the best that the Amsterdam city center has to offer
More: travel reimbursement, access to conferences, and fun colleagues!
As a growing company they offer several opportunities to learn and advance yourself! They're continuously training team members into becoming top-notch developers, having regular back and front-end code review meetings to make sure everybody can learn from mistakes & get up to speed with best practices.
SO, WHAT ARE YOU WAITING FOR?!
Java Developer
Greater London
Posted: 06/08/2020
Salary: £55K to £75K per Year
ID: HODJAVA
Java Developers Needed... Read more
---
Java Developer
London
Up to £75,000 DOE + Generous bonus
Java developers required to help build the best financial services platform on earth. This innovative fintech business is truly disrupting the foreign exchange market and has already transferred over $70billion! The existing platform has been stretched to the limit so the time has come to move to the cloud and a major tech transformation has commenced building microservices, exploring asynchronous communications models and investing more in JVM technologies.
A bit about you:
You are a highly skilled software engineer who is passionate about software and technology. You are a critical thinker and a strong all-rounder who loves a challenge and thrives as part of a highly performing team. You are not afraid of responsibility and enjoy being the go to person who really makes a difference.
Ideally, your skills and experience will include:
Fluency with Java (preferably 8+)
Modern software engineering practices
Experience working with different technologies and wide knowledge of the jvm ecosystem
Comfortable working in an agile environment
Springboot experience is a plus
We value automated testing and practices that support it: TDD, BDD
62
Careers Secured in 2019
"Simon sourced my latest role for me, from a wide available candidate pool. Understood his recruiting clients needs, careful to match them with what I was looking for in a role. Rare, in today's modern, commoditised recruitment market. Diligent and quickly Simon sourced interview opportunities / feedback afterwards, very helpful and with a good sense of humour! I strongly recommend him to other candidates, hunting their next role."
Michael Thornton, Product Manager, Realyse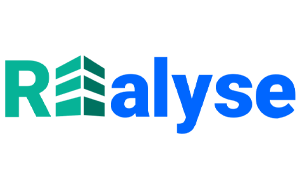 "My experience of working with Emily has been nothing short of excellent. Hiring for and applying for senior positions can be complex with unique and sensitive challenges to overcome. Emily's approach navigates these intricacies efficiently and effectively. As a candidate I never felt short of information. I always felt confident the recruitment process was progressing at pace. I always felt my needs and value was represented truly. I would highly recommend Emily from both sides of the recruitment. Be it personal career direction or sourcing quality talent and managing through to a successful hire."
Simon Morton, Engineering Director, Trimble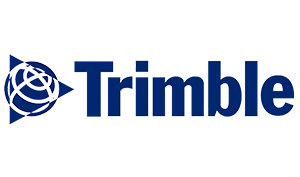 "Simon is one of the most professional recruiters i have ever worked with , he is dynamic , proactive and always giving constructive feedback , he really helped me out through my recruitment process at my current job, also acting as an immediate transparent link between me and the hiring company. I really appreciate his honesty , preparation and work ethic. the best recruitment process i have ever experienced."
Adham Lotfi, Senior Global Account Director, TravelPerk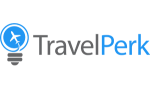 More Testimonials