Search Opportunities
Job Search
Reset
Keywords:

Worldwide Specialists in Executive Search
Looking for an exceptional Digital or Technology Leader to drive your business?
Contact us for a seamless and bespoke approach to compliment your needs.
Upload a vacancy
Contact Us
Tailored
assignment models
We offer a variety of contingent and retained models with additional Research Services as required
View our services
Contact Us
Trusted Partner to high growth start-ups, tech driven SME's and Multinational Conglomerates
Our Clients
Contact Us
First-class Executive Search Recruitment Solutions
TechNET CxO offers an unrivalled service in the provision of first-class Executive Search hiring solutions and research services to the UK and across the globe. Established in 2018, we have exceptionally smart and knowledgeable consultants that work with organisations in partnerships to achieve the most effective process possible. Whereas other recruiters will profess to say they cover multiple specialisms with confidence, we can truly offer a boutique recruitment solution within each of the following specialisms:
With fingertip access to highly accomplished candidates, we can offer clients the shining talent to meet all Executive Search requirements. By knowing our candidates inside out, you can count on us to turn over every stone and explore every avenue to provide the absolute best talent for your organisation.
For more information, please email info@technet-cxo.com
GET THE APP
The New TechNET CxO App
Manage your own profile, We value your candidate experience. Here you can view vacancies, Update your interview availability, upload documents, update contact details or remove them.
Receive jobs like these by email
Director of Product Management
United Kingdom - London
Posted: 06/05/2022
Salary: £115K to £130K per Year
ID: 24848_BH
... Read more
---
Role: Director of Product Management
Location: London / Zagreb
Salary: up to £120,000 + bonus
The Opportunity
My client, a leading commerce and subscriber management platform, is undergoing a significant period of growth and is looking for a Director of Product Management to join their rapidly growing team. Their industry leading CPQ engine drives productivity and profits to their catalogue of Media and Utility/Energy clients, helping them go to market quicker, sell quicker, increase sales, deliver quicker, and improve order accuracy.
They are looking for a Director of Product Management to set the strategic vision and roadmap for their product suite. Ideally with experience in a scale-up environment, the eventual post holder will be required to engage with customers, partners, and stakeholders to determine the 'what' and 'why' of the client's innovation program. Working closely with R&D, Marketing, Sales, Services, and Customer Success teams, this is a truly exciting opportunity to join a well-funded scale-up and have genuine impact on the future success of the business.
Responsibilities
Build and maintain good knowledge of the client's product suite, target markets/industries, client base, partners, and the business' strategic roadmap
Identify opportunities for diversification, differentiation, and innovation through effective markets analysis
Employ a range of methods to drive ideation
Run workshops with key SMEs to define personas, analyse requirements, and develop user stories with well-defined acceptance criteria
Develop roadmaps aligned to commercially defined outcomes and build business cases
Actively contribute to cross-functional, agile teams to help develop concepts to MVP and beyond
Requirements
CompSci or related degree
7+ years of experience in Product Management at an enterprise software company (preferably in SaaS)
Keen to develop their long-term product management prospects
Superb requirements analysis skillset.
Superb business, analytical, and technical skillset - able to effectively establish and track KPIs
First-rate communication skills (spoken, written, presentation) regardless of audience (partners, colleagues, subordinates, leadership, stakeholders)
Experience working in an Agile development environment
Collaborative, emotionally intelligent approach to leadership
Thrives in a dynamic, fast-paced environment
Experience managing/mentoring other product managers
Thanks for your interest, I look forward to hearing from you.
Business development executive
- None Specified - - london
Posted: 10/03/2022
Salary: £37.5K to £42.5K per Year
ID: 24482_BH
... Read more
---
Business Development Executive
London/Hybrid
Up to £42,500 Basic 80k OTE
Business Development Executive required to work for an international cyber security firm with offices in central London. This is a terrific opportunity to develop your sales career dealing with enterprise level clients across a number of verticals. The firm specialise in managed detection and response using a 24/7 security centre to detect viruses and other threats coming from the cyber space.
Some of what you will be doing:
Managing the full

sales

cycle from qualifying to closing

Prepare and

present

pricing proposals to take to client

s

Regularly develop and nurture relationships with clients

Conversing

and negotiating

with

C

S

uite decision makers

Managing and maximizing designated territory
Ideally, your skills and experience will include:
23 years

of

b2b sales experience

A

natural

aptitude

and

understand

ing of

technical products

Previous e

xperience

of

selling

technical

solution

s or services

Strong negotiation ability

A track record of exceeding targets
It would be great if you also have:
Experience selling cyber security

or SaaS based products

Experience using

S

alesforce

An understanding of how imperative cyber security it to enterprise level businesses
In return you will receive:
Basic salary paying up to £42,500

Uncapped commission structure with an OTE circa £80,000

Hybrid working and flexible hours

Relocation opportunities

Half day's on birthdays

Excellent development and progression opportunities
Engineering Manager
United Kingdom - London
Posted: 10/03/2022
Salary: £100K to £110K per Year
ID: 24480_BH
... Read more
---
Engineering Manager
Remote
c. £100,000
Engineering Manager required to join a rapidly scaling business who work on an open-source platform and are empowering over 42 million users worldwide to be in control of where their data is hosted, enjoy their privacy, and take control of their communication thanks to incredibly advanced encryptions.
This position is 100% remote, and the business is backed by a portfolio of seriously dedicated investors.
Some of what you will be doing:
Working to communicate and shape technical strategies for your team

Contributing 10-20% of your time to delivering code in support of your team

Nurturing and developing your engineers' professional journeys

Working with your engineers on overall effectiveness of delivery

Conducting technical design sessions, retrospectives and 1:1s

Managing the recruitment and upskilling of your team
A bit about you:
You are a collaborative person who enjoys managing and coaching engineers, sharing your skill and experience.
Ideally, your skills and experience will include:
Management of a high-performing cross functional team

Collaboration with Product Management and business stakeholders

Strong experience of working to various methodologies including Agile, XP and Lean

Deep technical knowledge and the confidence to share and educate others

Comfortable working at pace and trade-offs of an early-stage start-up

Strong background working with IOS, Android and in SaaS
62
Careers Secured in 2019
"Simon sourced my latest role for me, from a wide available candidate pool. Understood his recruiting clients needs, careful to match them with what I was looking for in a role. Rare, in today's modern, commoditised recruitment market. Diligent and quickly Simon sourced interview opportunities / feedback afterwards, very helpful and with a good sense of humour! I strongly recommend him to other candidates, hunting their next role."
Michael Thornton, Product Manager, Realyse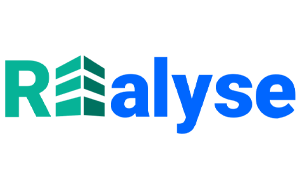 "My experience of working with Emily has been nothing short of excellent. Hiring for and applying for senior positions can be complex with unique and sensitive challenges to overcome. Emily's approach navigates these intricacies efficiently and effectively. As a candidate I never felt short of information. I always felt confident the recruitment process was progressing at pace. I always felt my needs and value was represented truly. I would highly recommend Emily from both sides of the recruitment. Be it personal career direction or sourcing quality talent and managing through to a successful hire."
Simon Morton, Engineering Director, Trimble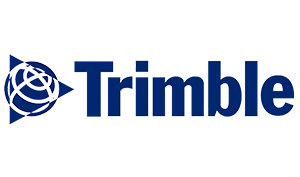 "Simon is one of the most professional recruiters i have ever worked with , he is dynamic , proactive and always giving constructive feedback , he really helped me out through my recruitment process at my current job, also acting as an immediate transparent link between me and the hiring company. I really appreciate his honesty , preparation and work ethic. the best recruitment process i have ever experienced."
Adham Lotfi, Senior Global Account Director, TravelPerk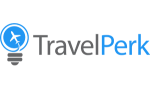 More Testimonials